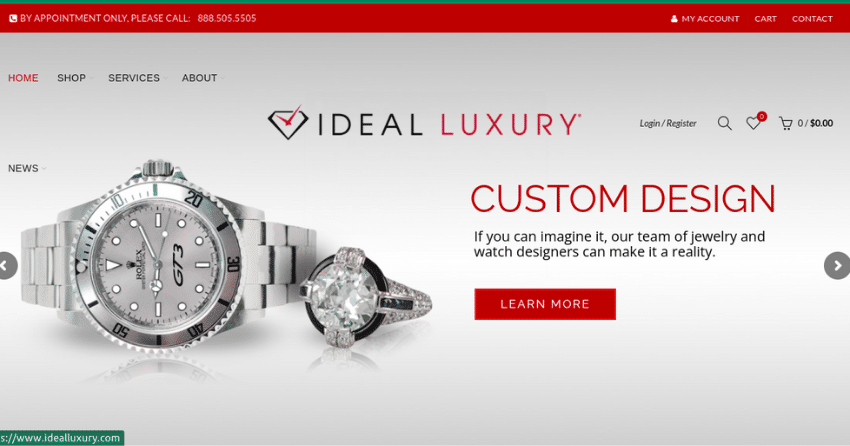 PERSONAL STORY
The main problem of Ideal Luxury`s retailer was that the sales and the main traffic were decreasing. The Ideal Luxury Gallery was facing the problem of a poor website redesign. The products of this retailer included Native American Moissanite Jewelry. We will discover how the team of Flexforce PRO helped this online B2C to revive the organic traffic and revenue, and also paid traffic and revenue through PPC. 
---
DETAILS
| | |
| --- | --- |
| Website | www.idealluxury.com |
| Type | Jewelry |
| Location Target | USA |
| People Target | 25 Age Above(Men & Women) |
| Client Industry | E commerce |
| Business Type | B2B, B2C |
| Services Provided | Digital Marketing |
| Marketing Duration | Mar 2019 to Des 2021 |
---
After having an experience with some other SEO agency Claudia, the owner came to us. She was facing a drop in the sales and site traffic numbers. The previous SEO agency was not able to provide her with quality results so he decided to come to Flexforce PRO. She wanted to correct the issues and derive traffic and sales. 
Our team was successful in setting up an backlinks campaign that generated an ROI of over 100%. Instead of fixing the SEO problems we also did a lot of other fixes. Our team created an optimized copy for the site. The services also included updating the schema markup and fixing 404 internal errors. 
---
In the time period of one year, our team was able to increase 24% revenue of the site. The revenue went up from $24,177.50 to $42,470.18. The organic revenue also increased up to 39.20%. Last year it was $5,408.73 and after that, it came up to $7,539.11. In 2020 the campaigns were performing very well, the ROI was 45.84%. By spending $1133.42 the Facebook campaigns were able to generate $16,872.22 in revenue.