PERSONAL STORY
Nils Smith Sir was on of our best client so far for me. I really enjoyed working with him. He was easy to convert and was really feeding us with the needed information.He was open to new concept and methodology.
Nils Smith is a Chief Social Media Strategist and Innovator. I started working with Smith since 2016.
We started with 3 projects which later increased to 5 projects. The purpose of his personal website was to share knowledge and experience to church religious people.
Sir also had connected some church community and work website development project. I really enjoyed working with Nils Smith Sir.
---
DETAILS
| | |
| --- | --- |
| Website | www.nilssmith.com |
| Type | Blog SEO & Social Sharing |
| Location Target | New York, US |
| People Target | Church Religious |
| Client Industry | Digital Media |
| Business Type | Business to Consumer |
| Services Provided | Blog SEO & Sharing |
| SEO Duration | Jan 2017 to Jan 2018 |
---
Create Nil's Smith Personal Brand Online in Church Digital Marketing.
Increase targeted traffic on Nils smith`s Blog
Increase Subscribers
Share and promote Blog post on Biggest church community & platform.
Niche Directory Submit on church speaker & Resources
Submit site to business listing and web directories in New York country based.
---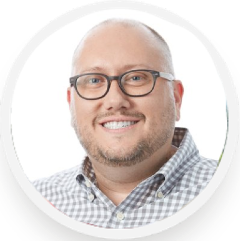 Zuber has been a pleasure to work with and has proven his skills with tremendous results. I will continue to use Zuber's expertise in SEO to enhance my web platform as well as with many of the clients that I support and work with.