There are numerous businesses that one could start. However, determining what type of business will thrive or fail is hard.
Before starting a business, one should consider whether the profits and risks are worth it. One such potentially profitable business is the diamonds business.
In this article we describe how to start a Diamond jewelry business. The diamond industry continuously thrives due to its high demand and value.
The field boasts growth because of interest in loose diamonds and diamond jewelry. People want their jewelry with some sparkle.
They also covet the status and elegance that wearing diamonds gives a person. However, because of their worth, the risk in the diamond industry is considerably higher than in other businesses.
Here are some steps to follow to set up a successful diamond business.
Follow the Rules and Regulations: Diamond Jewelry Business
First, before starting any jewelry business, ensure to follow the rules and regulations governing the industry. Some strict rules and regulations govern the commercial sale of diamonds, gems, and other precious stones.
Seek the proper documentation and certifications before moving forward with the business. In some countries, cartels and big jewelry corporations monopolize the sale of diamonds. Learn more..
Therefore, this monopoly makes it significantly difficult for an entrepreneur to start a small diamond business.
In summary, following the industry rules and regulations governing the industry ensures you do not have any legal complications moving forward.
Get the Necessary Legal Documentation
A way to obtain inventory without using considerable capital is buying from other diamond businesses that have collapsed. Ensure you possess complete paperwork for any diamonds you purchase. This paperwork allows you to know the diamond's quality and value.
It also ensures you have the legal standing to sell and buy diamonds. The certification also guides you on the amount of money you can ask for when selling diamonds. Success is guaranteed if you have the necessary business savvy to run and operate your business.
Raise the Startup Capital
It is strenuous to start a diamond business with little investment because diamonds are the most valuable and expensive precious stones. Since establishing a diamond business is capital intensive, a wise move would be raising the resources capital before undertaking the task.
If you are looking to start a diamond business concerning running a diamond lab or mine, you need even more resources for the business's success.
You can raise your capital through personal savings, searching for investors and partners, obtaining loans from financial institutions, and seeking business grants to fund the business.
Another great way to raise capital is substituting authentic diamonds for synthetic ones. This move ensures that you keep your costs low, allowing more funds to be used elsewhere in the business. Whichever method you decide on for investment raising, ensure that you have the capital before starting the business.
You should conduct a reliable market research for running a successful jewelry business. This will help you comprehend your target audience, market trends, and the competition. Start by identifying your ideal clients and their preferences. Collect data on their demographics, purchasing habits, and lifestyle to help you tailor your goods and advertising efforts. Additionally, analyze your competitors' offerings, pricing, and marketing strategies to identify gaps in the marketplace that you can capitalize on. Use this information to make informed choices and stay ahead of the competition.
To start an effective jewelry business, it is vital to focus on quality. This means using high-quality materials and guaranteeing that each piece of jewelry is well-crafted and designed to last. Quality and Excellence is what will set your jewelry apart and keep customers coming back for more.
Establishing a strong online presence is vital for any jewelry business looking to succeed in today's digital age. By building an attractive website, creating social media profiles, and optimizing for search engines, you can fascinate more customers and grow your brand online.
Research the market and scrutinize the prices of similar products to set competitive prices for your jewelry business. Furthermore, keep in mind the cost of materials, labor, and overheads while setting prices to ensure effectiveness while staying competitive in the market.
Properly managing your inventory is vital for the success of your jewelry business as it helps you avoid stockouts and overstocking. Moreover, scrutinize your sales data regularly can help you make informed choices about purchasing, pricing, and restocking your inventory.
Provide excellent customer service
Providing outstanding client service is crucial for starting a successful jewelry business, as it helps build a loyal customer base. Also, a pledge to exceptional customer service can set your jewelry business apart from competitors and lead to long-term achievement.
Attend trade shows and network
Attending trade shows can provide appreciated prospects for starting a successful jewelry business. Networking at these events can lead to noteworthy industry connections and partnerships. Moreover, trade shows can also offer insights into current trends and strategies for growing your business.
Stay up-to-date on industry trends
Staying current on industry trends is vivacious for success in the jewelry business. As, consistently keeping up with changes in consumer preferences and market trends will give you a modest edge. Researching and applying innovative practices and designs can help your jewelry business stand out in a crowded marketplace.
Understand the Diamond Jewelry Industry
Before starting a business in any sector, learn everything about that business. Becoming an expert in diamonds is fundamental for running a diamond business. When dealing with diamonds, one of the most significant things to know is the C's of diamonds.
The c's represent the cut, carat, color, and clarity. Comprehending these factors ensures that you can handle diamonds properly and sell them. Understand how the C's and designs affect the prices and values of diamonds to give the correct valuation of diamonds.
Another way to understand the industry is to take learning courses, certifications, or diplomas in the diamonds field to reduce any chance of being deceived or making errors that could cause massive financial losses. Seek the right qualifications and expertise before opening a diamond trading business. Have sufficient information about diamonds and become an expert.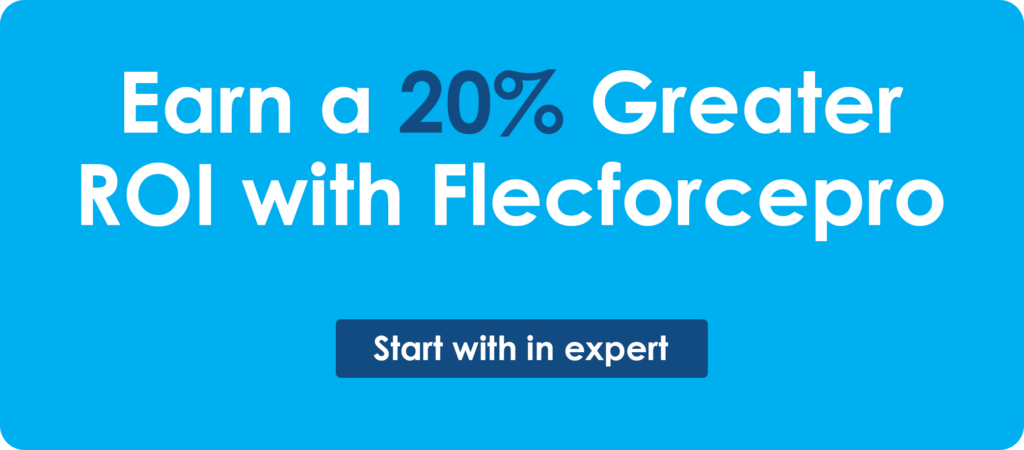 Decide Which Niche to Operate In
When you decide to form a diamond business, you can opt to deal in a specific business niche. An example of a jewelry niche is selling rough diamonds or clear-cut and polished diamonds. Finding and concentrating on your jewelry niche allows you to specialize in that field and excel.
The diamond business is competitive worldwide, and choosing your specialty permits you to participate in the diamond industry and beat out the competition before it crushes your business. It is a clever way to succeed in the competitive markets of diamonds.
Create a Diamond Jewelry Business Plan
Creating a business plan is an essential factor in achieving the success of any business. Your business plan should include pertinent information such as the cost of obtaining raw material, daily expenses for running the diamond business, the necessary tools required, insurance information for the diamonds, and marketing strategies.
Business plans are fundamental since they outline your business's goals and objectives. It also assists business owners and their investors in tracking the business's progress as it begins to grow.
Register your business to make it completely legal. If you register your business with the necessary authorities, you avoid problems with tax authorities and fulfill your obligation to the law. Different countries and regions have contrasting requirements for business registrations, identify the requirements for your area and realize them to run your business swiftly.
Registering your business also indicates you obtain the needed business and operating permits and licenses to run your diamond business in your area. Registering your business also allows you to treat your business as a different entity and have the necessary documentation such as insurance and bank accounts.
If you're starting a diamond jewelry business, you'll also need to register a domain name for your website. This is an essential step to establish your online presence and make it easy for customers to find and recognize your brand.
Consider choosing a domain name that's short, memorable, and relevant to your business. There are many domain registrars available online that can help you with this process.
If you're looking for inspiration on designing a diamond jewelry website, check out this post on the "Best jewelry website design". It provides great examples of visually appealing and user-friendly designs that can help you create an engaging online shopping experience for your customers as you start your own diamond jewelry business.
Create a Marketing Strategy
Running a diamond business requires you actively market your goods and services. When starting a diamond business, you should employ marketing strategies to introduce your business to customers and attract them. Because the diamond business is run by well-known brands, marketing your business gets your brand out there.
It also increases your reach over your competitors, giving you a competitive edge.A good marketing strategy can propel your business to greater heights.
There are some creative marketing ideas that you can use to showcase your brand. First, using social media and seo is an affordable way to advertise and increase your brand's reach.
Joining and partnering with local jewelry stores also a great way to market your business and increase sales. Using promotions and discounts for customers, such as first-time customer discounts, is also a great way to advertise and build brand loyalty.
Check out this post on the "Top #6 Jewelry Advertising Ideas in 2023". From leveraging social media platforms to collaborating with influencers and hosting events, these advertising ideas can help you reach a wider audience and build a strong brand presence. Use these ideas to develop a comprehensive marketing strategy as you embark on your journey to start a diamond jewelry business.
Another creative marketing idea is creating a business website to give your business an online presence. Employing any of these marketing strategies is a sure way to introduce your company to your customers and partners.